When CJ originally started Little Thoughts he wanted to do some good and help raise awareness for different charities. The design for his latest pot was inspired by someone close to Little Thoughts, so naturally last year when brainstorming charity pots Heart Kids NZ was one of the first on the list.
Since approaching Heart Kids NZ in early March 2022, CJ quickly got to work on producing and marketing his Little Thinker pots so he could join the buzz and launch them during our Little Heart Day appeal.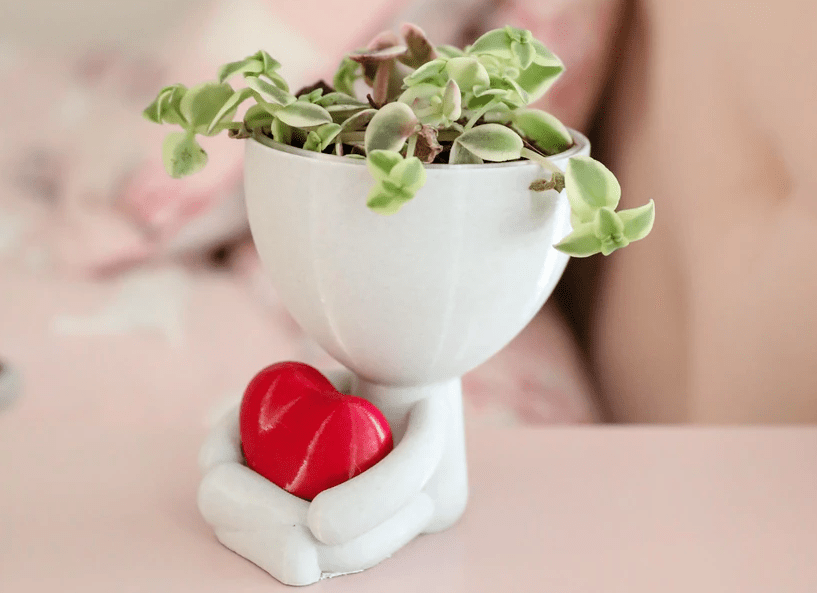 "When I started this project I would have been over the moon to make 100 pots and raise $1,000 for Heart Kids NZ. However, with everyone's support, we managed to make 240 pots and raise $2,400 to support heart kids all around the country. Many people reached out with different meanings that this pot represented; the support for this wee planter has been overwhelming and hearing the story of what this pot has meant to many families has been incredibly humbling." CJ said.
Since launching the pots, CJ has been able to connect with heart families and heart family supporters all around the country. Some have shared their stories with him directly and others have had stories shared through friends and family. This fundraiser has not only brought in much needed funds for Heart Kids NZ but also given people the space to share their stories.
"Before starting this project I didn't realise just how many people childhood heart conditions affect. Knowing that it's likely anyone could be or have a heart kid, it's just not something you realise. But at the same time knowing that there is support out there for these people because of Heart Kids NZ is incredible."
CJ has done absolutely incredibly fundraising for us in 2022 and we were delighted when he said he wanted to do it all again in 2023!
"I look forward to working with Heart Kids NZ each year for their appeal to keep raising money and spreading awareness to support this incredible charity."