Heated kitchen-table discussions and a fascination with cryptocurrency have springboarded Auckland teenager Eli Conroy into a social enterprise with a digital twist.
NFTees is a T-shirt business with a twist, says 16-year-old Eli. Each T-shirt features a digital artwork created by a celebrity, and with each purchase, buyers receive an NFT (non-fungible token) of the artwork.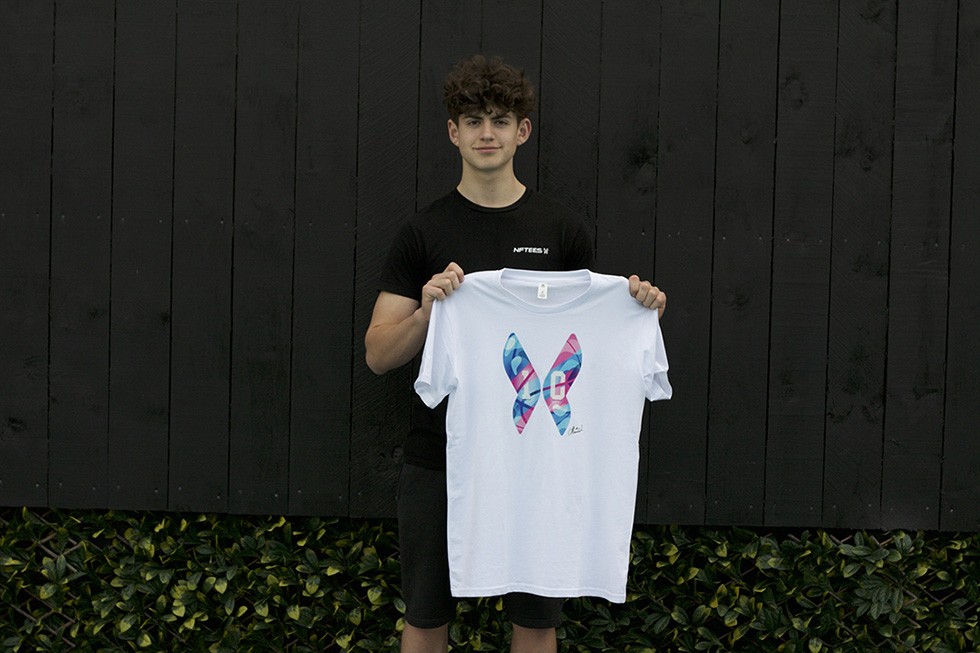 An NFT is a digital asset that represents real-world objects: like art, music, or videos. Bought and sold online, they're an increasingly mainstream part of the online landscape.
Eli's interest was sparked by a fascination with cryptocurrency – not trading, but a curiosity about how it worked, he says.
From there, he got involved with the Young Enterprise Scheme, the sole student taking part in his school year.
After a few kitchen-table arguments with his dad ("I wanted to do NFTs, he argued for a physical product") they came up with a compromise: doing both.
"There are only a few doing both, it's very rare," Eli says. "It's added a lot more value to a standard T-shirt purchase."
Eli got Tom Abercrombie, professional basketballer and Heart Kids ambassador, on board to design the first run of shirts, which means half the T-shirt profits will go to the heart charity.
The charitable aspect is important to Eli, who spent years watching his mum, Siobhan, establishing the Unicorn Foundation New Zealand.
Siobhan, who carries the genetic mutation that marks out neuroendocrine cancer, started the foundation to support and inform others with the condition, which causes cancerous tumours.
"I grew up knowing how hard it was for charities to raise money," Eli says.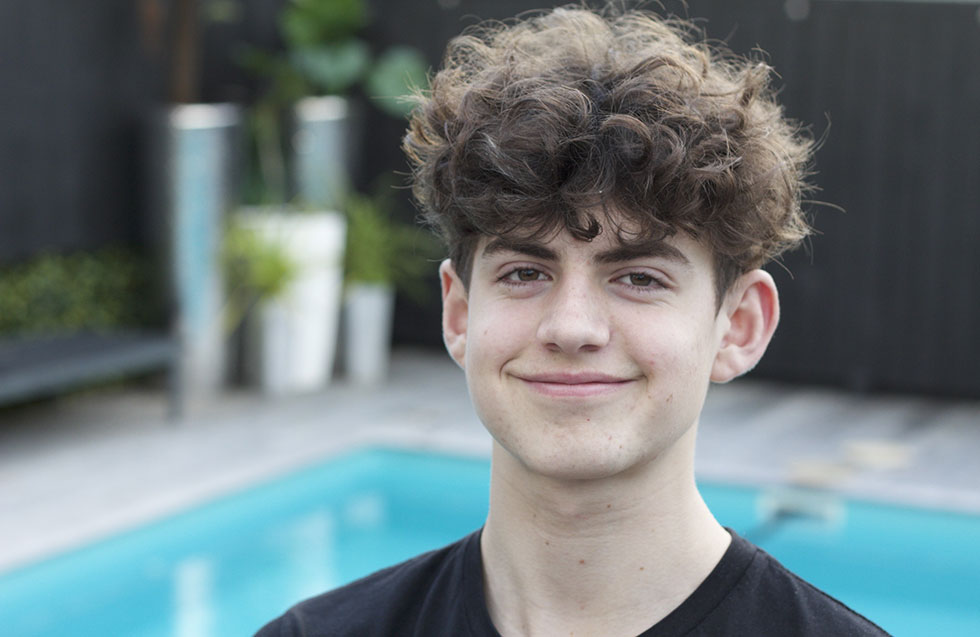 With the popularity of NFTs growing, Eli's venture is a stepping stone for people wanting to join the phenomenon, he says.
"There's a growing appetite for NFTs in New Zealand. This is a cheap and easy way for people to get started; we help people set up their wallets and understand the whole process."
As for Siobhan, she couldn't be prouder of her son.
"He's very driven and wants to do things ahead of his age, he's always planning ahead," she says. "I have to remind him to not take on too much and enjoy being 16."
Eli's upbringing gave him a slightly different view on life, Siobhan says.
"My health has always been a question mark, but even though we have this thing that hangs over the family it's never been seen as a bad aspect.
"Eli's grown up knowing how precious people and time and life is; it's given him a unique perspective."