This speedway season, stockcar driver Robbie Edgeworth hopes to travel, to podium as much as possible – and to raise a whole lot of money for Heart Kids along the way.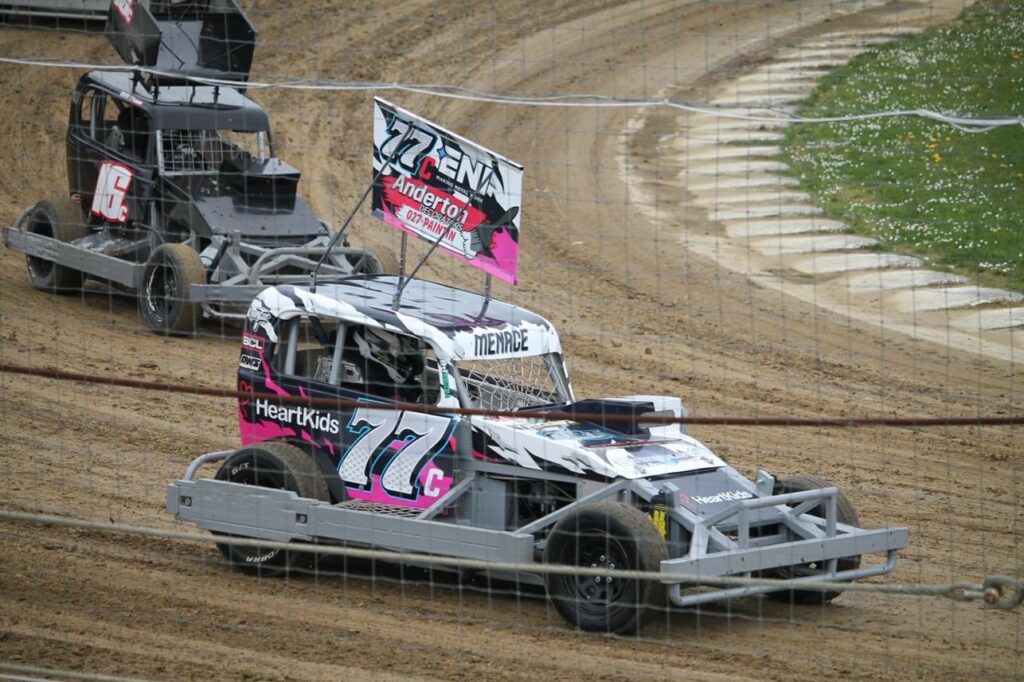 As well as fundraising via Heart Kids NZ donation platform, the Christchurch racer hopes to raise his favourite charity's profile with Heart Kids NZ branding on his stockcar.
The idea was sparked by his mates and fellow speedway competitors Cody Ogle and Seth McConchie, who ran a fundraiser last season. Spurred by their efforts, at the end of the season, Robbie auctioned off half of his stockcar body, raising $400 for Heart Kids NZ.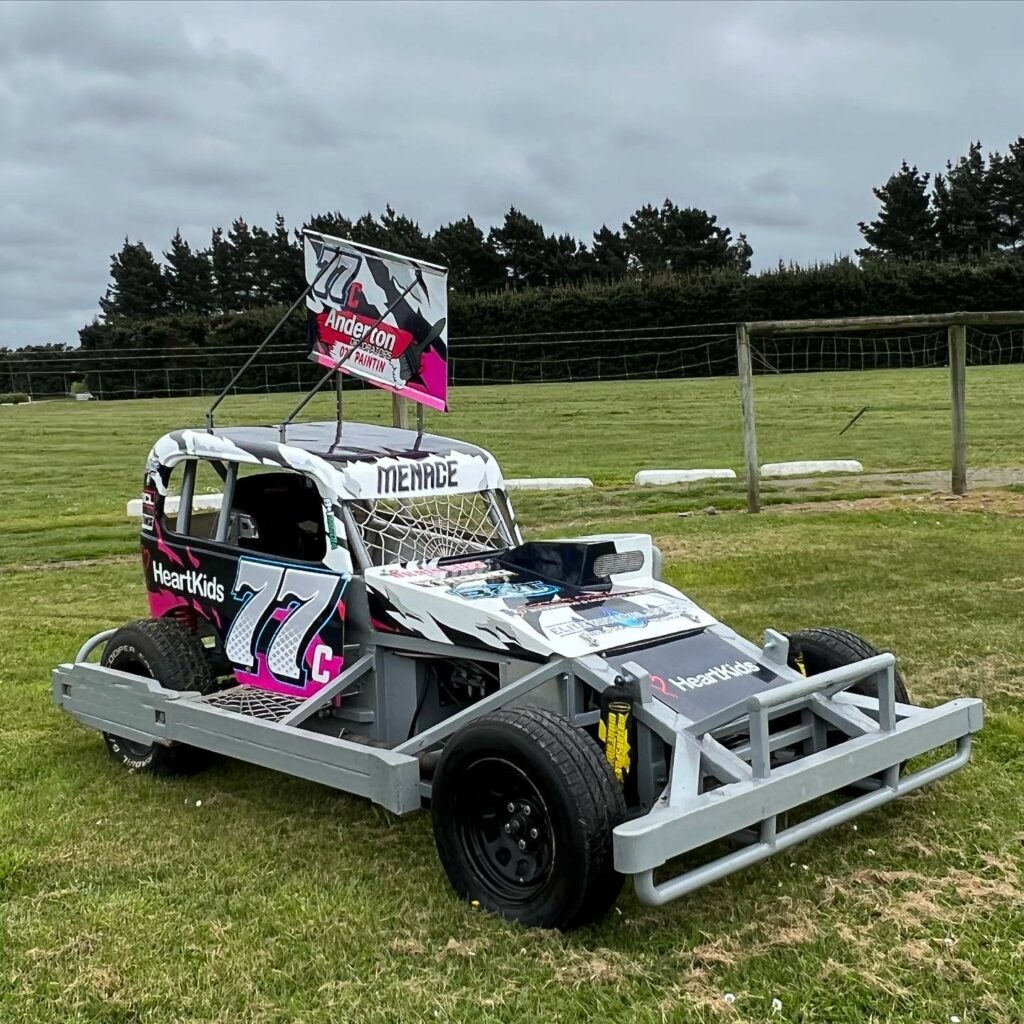 This year, he's going one bigger. "I thought, I had nothing to lose, I'll give it a go," he says.
Heart Kids NZ was a natural choice for the speedway racer.
"When I was four or five, my little brother got sick, he had a heart condition. He passed away when he was six months old."
Memories of that time are hazy, although Robbie remembers staying with his nana, while his parents travelled to Starship Hospital. Later, he went to Heart Kids NZ Christmas parties and events with his parents.
Now, he's giving back to an organisation that was there for him and his family, he says.
"It was Heart Kids NZ straight off the bat."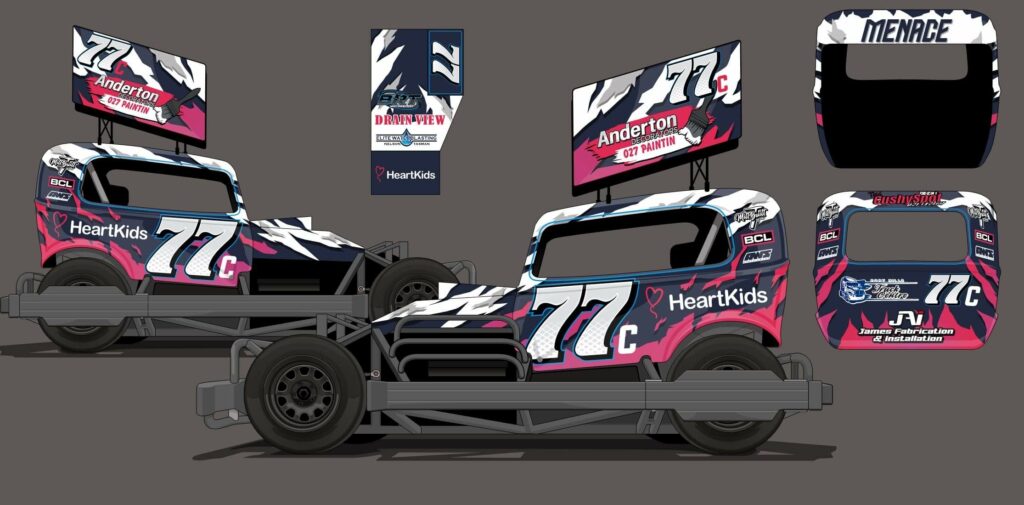 And the reaction has been positive, with more sponsors jumping on board – which is good news for his chosen charity, as Robbie's donating a portion of each sponsorship to Heart Kids NZ, too.
The speedway season, which kicks off in October, means six months of non-stop racing, fit in around Robbie's work at an engineering company.
Last season, he travelled the length of the South Island to compete at 20 meets. This year, his fundraising efforts have given him a renewed focus, he says.
"It makes me feel better about the sport: that I'm not just focused on myself, but on what I can give back."
You can follow Robbie's racing season on his Facebook page: https://www.facebook.com/EdgeworthRacing77c
---
Photo credit for black and white featured image: BM Photography