As a 5-year-old, Greg McAllister had open-heart surgery. Fifty years later, he cycled the length of New Zealand to raise money for Heart Kids NZ.
It didn't take Greg's mum long to figure out something was wrong with her new baby. Born in 1966, Greg was constantly ill, and kept missing milestones. But getting anyone to listen was hard, and doctors' notes from the time dismissed his worried mum as "neurotic".
Finally, his parents' persistence led to the diagnosis of a ventricular septal defect – or a hole in the heart. The open-heart surgery Greg had at 5 years old gave him a more-or-less normal life, but the memory of his parents' fight has stayed with him.
That's why on March 1, 50 years after his life-saving surgery, Greg set off on an ambitious fundraising mission for Heart Kids NZ. Carrying 15kg of gear on his hardtail mountain bike, to join Tour Aotearoa, the 3000km bikepacking endurance event.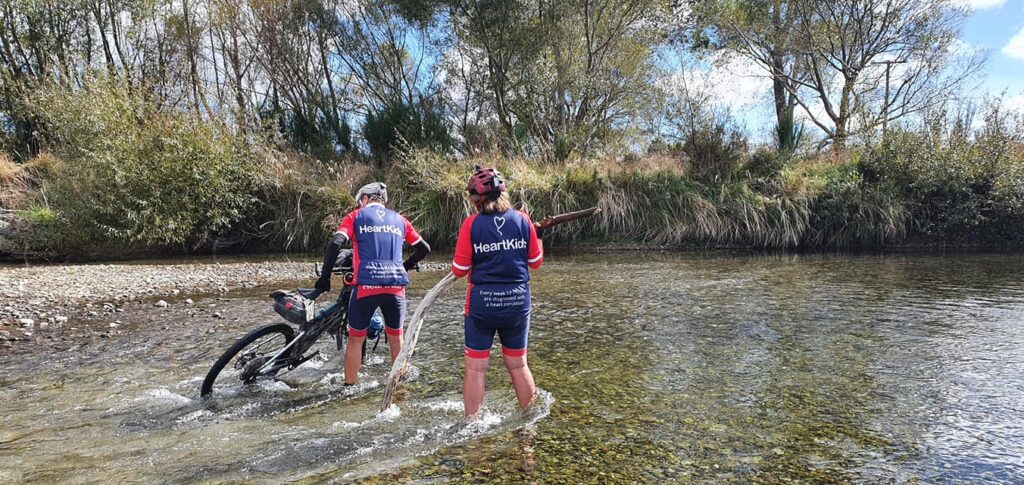 Greg's aim was to raise $10,000 for Heart Kids NZ, a charity that would have made all the difference to his own family, he said.
"It must have been tragically hard for my parents not having a network of support. Heart Kids NZ is a charity I wanted to get behind to ensure that other families like mine have access to a network of support through whānau or counsellors that my parents didn't have."
Greg completed Tour Aotearoa in 27 days, crossing the finish line in Bluff with Heart Kids NZ CEO Dr Ruth Gorinski who had joined Greg for the final leg from Queenstown through to Bluff and raised a total of $32,320 for Heart Kids NZ.
Greg said riding for Heart Kids NZ was an enormously rewarding way to reconnect and give back.
"As I supported Heart Kids NZ through my fundraising I felt hugely supported and proud of the community and whanāu I was working to fundraise for."