Dance Your Heart Out for Heart Kids NZ!
Looking for something fun to do these school holidays?
You can Dance Your Heart Out for Heart Kids NZ and be in to win a $500 GiftPay card.
The awesome team at Momentum Life has created a fun dance challenge just in time for the school holidays!
To enter use the link below and upload a video of you, and your friends or family dancing your hearts out to be in with a chance to win. All entries will be judged on their creative merit by the team at Momentum Life.
The competition closes at 11:59pm on Friday 22 July 2022.
More info, entry details and T&Cs can be found here.
Calling All Creative Heart Kids!
Do you want to make a difference by sharing your talent with others? Enter the Heart Kids NZ Cool Card Competition.
Design a card the could be used by all of our heart kids, parents, whānau, staff and supporters across Aotearoa.
Let your skills, talents and imagination go wild… it can be drawn, painted, collaged and photographed or digitally designed.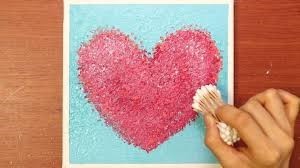 Entry categories are:
4-6 years, 7-9 years, 10-12 years and 13-18 years.
We are looking for a range of ages and to select a number of designs.
Please write, or get an adult to help you write a little about yourself, your name, age and a little bit about your heart journey.
Winners will receive a packet of printed cards.
Design needs to be rectangle, landscape orientation adhering to the following dimensions 21cm x 11cm (length x height)
Email your entry to jane@heartkids.org.nz by Wednesday 27 July.